2016 – The Year for Our Kids
From its inception, a major goal for AGBU Youth was to successfully form young adult teams to get the club's wheels into motion.
Four years on, not only do we have 4 senior teams, but , we are also in the fortunate position of having many more hands on deck, working very hard behind the scenes to succeed in more ventures and accomplish more as a club. So in 2016, the time is right to turn our attention to our future, our next generation: our kids!
As a club our intentions and objectives are aligned across the board.
Our immediate goals are to:
Start Kids Basketball Teams
Start Kids Dance group
Our first goal is already well and truly underway! Our brand new u10's team started playing competition games just a couple weeks ago. They have had an amazing start already with 3 convincing wins.  More importantly, we are incredibly happy to report that all the kids are having a great time whilst learning a lot about a great team sport. It's a privilege and a joy to witness the kids learning and growing within their team; making new friends and most importantly becoming a family through sport. There is nothing more rewarding than seeing our next generation starting out exactly where we did umpteen years ago.
The best news is, u10's is only the beginning! Throughout 2016, 2017 and in future years, we will endeavour to bring together as many youth teams as possible. U8's, u12's, u14's, u16's & u18's we're looking for you! If you, your kids, grandkids, nieces and nephews are interested in basketball or futsal, please contact us and we will make every effort to ensure the team becomes a reality!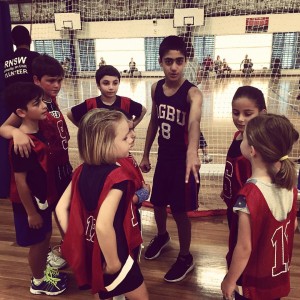 The first steps of our second goal kicks off on Friday the 4th of March; the launch of Tamzara kids for children aged 4 and up.
This class will be an opportunity for young children to understand and immerse themselves in Armenian culture. The energy that young children bring to a stage, performing the dances that have been performed by Armenians for hundreds of years is always a pleasure to watch. Not only will they have a place to learn dancing, they will also be learning about Armenian culture in the process. Each dance has a significance, a place where it was originated and it's own beautiful music to accompany it.
The little ones will be able to show off their dance moves, and make some friends in their barakhoump family where they can dance, laugh and learn together – and eventually perform in traditional costumes together on the big stage!
Rehearsals will be held at 2 Yeo St, Neutral Bay, at 5:30pm every Friday! For more information on dance please email Tamzara Artistic Director Nazarena at [email protected]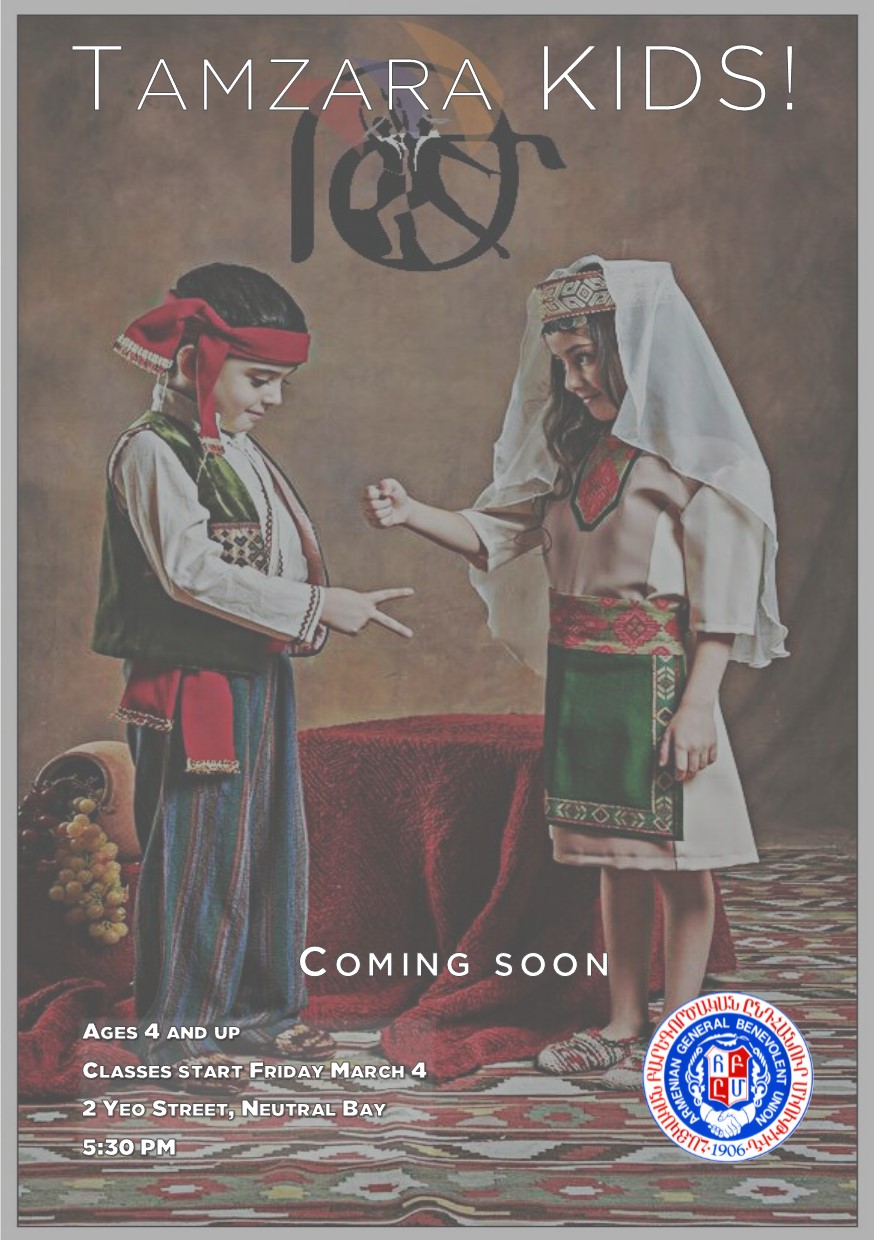 See you there!!
If you'd like any more information about the abovementioned activities, or anything else pertaining to the AGBU Youth community please do not hesitate to contact us at [email protected] at any time!